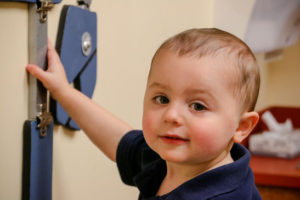 Our Pediatric Neurology Department was founded by Dr. John D. Wooten, III, MD in 2000. Since then, the department has expanded to a team of pediatric neurologists, whose expertise and specialties cover a wide range of diagnoses. Our dedication to treating the "whole child" has made us one of the most highly respected specialty pediatric practices in the nation.
For every patient, we provide a comprehensive neurological evaluation, accurate diagnosis, modern treatment and careful follow-through. Families can be assured that Raleigh Neurology Associates will provide the very latest therapies for all types of pediatric neurological disorders. We take time to answer questions and guide families through the often overwhelming process of choosing appropriate diagnostic and therapeutic options. We uphold the highest ethical standards and provide counsel and comfort while dealing with the complex illnesses involved in child neurology.
Areas of Expertise and Service:
Mild Traumatic Brain Injury (concussions)
Epilepsy/Seizures
Headache/Migraines
Sleep Disorders
Developmental Issues
Tics
---
How to Refer a Patient:
Our Pediatric Neurology Department does require a referral from a pediatrician/Primary care physician. We do request any background and pertinent office notes. This enables us to provide the most meaningful initial consultation possible. After the appointment, our assessment will be sent to you for your records and any additional follow-up.
Ways to refer include:
Patient Story
Proin commodo, urna ac consequat ullamcorper, magna est vestibulum sem, non convallis lectus nisi eget massa. Ut at metus lectus. Nunc porttitor tincidunt tellus. Vestibulum aliquam luctus metus. Cras nec ultrices tellus. Pellentesque sit amet nisi euismod, tincidunt eros vitae, gravida nibh. Aliquam non nisl et lorem dignissim eleifend. Integer bibendum ipsum ut arcu