We formed the Multiple Sclerosis Center at Raleigh Neurology to ensure that our MS patients received the highest quality of care possible. Since 2012, we have been a Nationally Accredited MS Care Center, bringing together clinical research, infusion, neuropsychology and radiology to improve the quality of life for all our MS patients.
The mission of this group is to utilize all aspects of MS treatment in a collaborative, multi-disciplinary approach which begins with three fellowship-trained MS specialists.
Beginning with diagnosis —utilizing both clinical impression and testing such as MRI– we are able to offer comprehensive MS treatment. This includes cutting-edge clinical research, neuropsychology, infusion, physical therapy and pharmacy services all in one world-class facility.
We realize that treatment is only one part of the equation. As part of the patient's journey, we offer group visits with an MS-certified neurologist where treatment options are discussed and patients are able to interact in a support group style appointment.
We want to provide much more than consistent, excellent care. By helping patients improve control over their MS symptoms, we hope to reduce the relapse rate. In addition, our expanded research opportunities provide access to emerging treatments.
Areas of Service/Testing:
Baseline Testing (EDSS)
Diagnosis – Clinical Impression or MRI/LP
Collaborative Treatment of MS
Assessment for PT and Neuropsychology
Clinical Research Opportunities
Shared Medical Visits
---

How to Refer a Patient:
Patients of the MS Center may be referred from another provider or may contact RNA directly to schedule an appointment. New patients of the MS Center begin by scheduling an intake and functional assessment appointment. During this appointment, our MS specialist will review medical history, perform a baseline neurological functional assessment and cognitive screening.
To schedule an appointment, call our office at 919-782-3456.
Offering Options…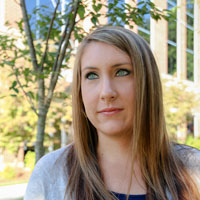 I was diagnosed with MS by my PCP when I was just 18 years old. He referred me to RNA to confirm the diagnosis and for treatment options. My RNA doctor was able to confirm I did have MS and began to walk me and my parents through my options. Since this was well before any of the IV or oral drugs, the options were relatively limited. We were thoroughly educated on all the options and asked to make decision on which option I felt was best for me. From that first injectable medication to today's infusion options, my care team at RNA has helped guide me to make informed choices that have worked for me. I'm now 32 years old and secure in the knowledge that I have a team I can trust to help me navigate the future while using the best therapy options available to me.