Our adult neurology practice is one of the largest and most respected in the nation. Our practice has grown significantly over the past three decades, providing comprehensive neurological care for our ever-growing community. While our increased size enables us to offer highly skilled specialists in many different neurological areas, we strive to maintain the same personal patient/physician relationships on which our practice was founded in 1983.
Our adult neurologists are experts in diagnosing and treating disorders of the central nervous system, which include the brain and spinal cord, as well as the peripheral nervous system, including the peripheral nerves, neuromuscular junctions, and muscles.  
We treat several conditions including—but not limited to—those listed below. For more information on other conditions we treat or for more information, please contact us.
 Services
We offer neurodiagnostics and extensive treatment for a wide variety of neurological disorders including:
Alzheimer's Disease
Headache/Migraine
Multiple sclerosis
Neck & back pain
Parkinson's Disease
Seizures/Epilepsy
Stroke
---

How to Refer a Patient:
A referral to adult neurology is not needed unless it is required by a patient's specific insurance plan. However, we do request any background and pertinent office notes prior to the initial visit to provide the most meaningful initial consultation possible. Once a patient has been seen, our provider's assessment will be sent to his or her primary care physician for records and any additional follow-up.
Ways to refer include:
Submitting an electronic referral via the Infina Network
Faxing the Referral Form to 919-420-1686
Calling the office at 919-782-3456 with any questions regarding the referral process
Offering Support…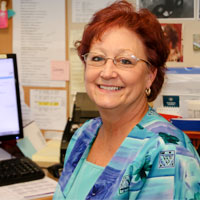 My wife was referred to Raleigh Neurology to be seen because her left hand had started to shake. At our first visit, we were relieved to find out it was simply an essential tremor which could be easily managed. Unfortunately, during the routine exam for a follow-up appointment, my wife did very poorly on her mini mental status. Based on what her doctor saw, he suggested we visit a neuropsychologist for evaluation and testing. Our family was devastated when the testing revealed our worst fears; my wife had early onset Alzheimer's.
Over the next few years, the care team at Raleigh Neurology was instrumental in helping our family navigate through the pitfalls of this horrendous disease and they have worked to keep my wife as functional as possible for as long as possible. Without their help we would have never known there was an issue and treatment that has helped maintain her memory for as long as possible may not have been possible or nearly as successful.