***Home Sleep Apnea Test–Click here for a video refresher on how to set up your testing device.***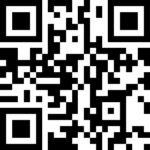 Suffering the symptoms of a sleep disorder can be one of the most disruptive forces in a person's life, often also affecting a spouse or other family members. Not only can excessive snoring keep family members awake during the night, but fatigued individuals may be unable to properly function in normal daytime activities at home, on the job, or even behind the wheel of a car.
If you or a family member is experiencing a sleep problem, please don't ignore it. It could be more serious than you think.
Our Sleep Medicine Program is a comprehensive, full-service clinical facility providing unsurpassed capabilities. Our staff is highly qualified and specially trained to diagnose and treat a wide range of sleep disorders. We are accredited by the American Academy of Sleep Medicine and all our clinical staff members are credentialed through the Board of Registered Polysomnographic Technologists.
Operating with the latest and most advanced technology for the diagnosis of sleep disorders, our Sleep Medicine Program provides patients the best possible care in a relaxed, home-like environment.
We offer two fully capable sleep labs for our patients' convenience, one in Raleigh and one in Durham. Our Sleep labs are not located within a hospital complex, providing locations that are accessible and convenient.
The rooms are furnished with patient comfort in mind, featuring regular Queen-sized beds and a pleasant atmosphere that looks and feels as much like home as possible. This setting provides a more favorable environment for conducting overnight sleep studies, the most common procedure for evaluating and classifying sleep disorders.
Areas of Expertise and Service:
Sleep Related Breathing Disorders (obstructive sleep apnea, snoring, central sleep apnea, child & infant sleep apnea)
Insomnias
Hypersomnias
Parasomnias
Sleep Movement Disorders
Circadian Rhythm Sleep-Wake Disorders
---
How to Refer a Patient:
A consultation with one of our Sleep Medicine providers does not require a referral unless required by your insurance company. If you'd like to just schedule a sleep study, this will require a referral from a medical provider. For either option, we request any background and pertinent office notes to provide the most meaningful initial consultation possible. Once you have been seen, our provider's assessment will be sent to your referring provider for your records and any additional follow up.
Ways to refer include:
Submitting an electronic referral via the Infina Network
Faxing the Referral Form to 919-420-1686
Calling the office at 919-782-3456 with any questions regarding the referral process
Brighter Days…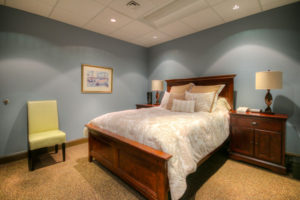 I came to Raleigh Neurology Associates because my wife was tired of my snoring! I saw one of the sleep doctors and he ordered a sleep study for me. We found out I had relatively mild sleep apnea however the doctor's description of its impact on my body was instrumental in my deciding to pursue his recommended course of treatment. Following that advice was one of my best decisions ever. Both my wife and I now get a proper night's rest and can function better in our daily life.