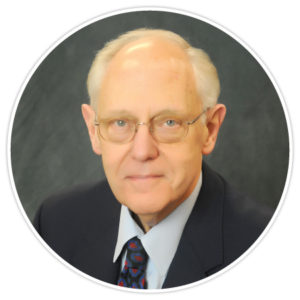 Education:
Medical School: Ohio State University
Residency:  Duke University
Fellowship: Clinical Neurophysiology, Duke University
Locations: 1540 Sunday Drive, Raleigh NC 27607 | (919)782-3456
Dr. Michael Bowman was born in Ironton, Ohio. He attended Ohio University where he received both BS and MS degrees. He continued his education at the Ohio State University where he earned a PhD and graduated cum laude with an MD. Dr. Bowman completed a surgical internship, neurology residency, and clinical neurophysiology fellowship at Duke University. He has held faculty appointments at the Ohio State University and Duke University. He is board certified in neurology and is a Fellow of the American Academy of Neurology. Dr. Bowman has chaired and served on many committees while in academia, and also during the private practice of medicine and neurology. Locally, he has been a member of the Board of Directors of the Eastern North Carolina Chapter of the Alzheimer's Association and has chaired the physician sub-committee for Operation Stroke in the Triangle Area. He has served as President of the North Carolina Neurological Society and has been involved at a national level with the American Academy of Neurology in the development of national practice policies and standards, as well as chairing the Academy's State Affairs Committee.
Dr. Bowman is a member of Alpha Omega Alpha Honor Medical Society, American Association of Anatomists, Society of Sigma Xi, American Clinical Neurophysiological Society and Association of Neuromuscular and Electrodiagnostic Medicine, as well as national, state and local medical societies. Dr. Bowman has been listed yearly in Best Doctors in America since 1996. Dr. Bowman has conducted basic scientific and clinical research, and is the author of a number of publications in scientific literature and several book chapters. Dr. Bowman has practiced general medicine, emergency medicine, and neurology. He has been with Raleigh Neurology Associates since 1989.