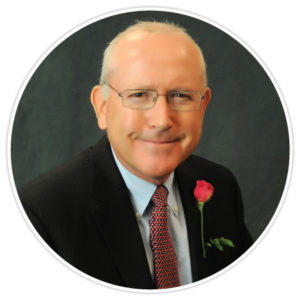 Education:
Medical School: Duke University School of Medicine
Residency: Duke University
Fellowship: Neuromuscular Diseases, Duke University
Locations: 1540 Sunday Drive, Raleigh NC 27607 | (919)782-3456
Keith L. Hull was born in Des Moines, Iowa and raised in the Midwest. He received a BA in biophysics from Johns Hopkins University in 1972, and a medical degree from the Duke University School of Medicine in 1975. Dr. Hull completed an internship in medicine and a residency in neurology at Duke University Medical Center from 1976 to 1979. He then completed a fellowship in neuromuscular diseases at Duke University Medical Center in 1979. Dr. Hull became board certified in Neurology by the American Board of Psychiatry and Neurology in 1982. He achieved fellowship in the American Academy of Neurology in November of 1989, and was elected as a Fellow of the American Heart Association in 2007.
Dr. Hull co-founded Raleigh Neurology Associates with Dr. Freedman in 1983. He is a member of the American Medical Association, American Academy of Neurology and Movement Disorder Society. Dr. Hull has been involved in the following areas of community service: Former Chapter President of Muscular Dystrophy Association, 1983-1985; former member of Wake County Human Services and Environmental Services Board, 1989-2004; Chairman of the Wake County Board of Mental Health Development Disabilities and Substance Abuse Services, 1993-1995; founder of CASA, which is a nonprofit corporation seeking to provide affordable housing in Wake County, CASA Board member since 2005, and Chairman of the CASA Board, 2006-2008; founder and medical adviser for the Parkinson's Center of Raleigh, which is a nonprofit agency devoted to educating and supporting persons with Parkinson's disease.
Dr. Hull retired from practice at Raleigh Neurology on December 31, 2020.