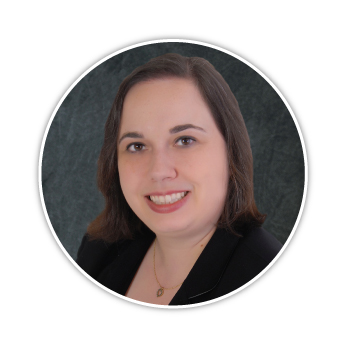 General: Pediatric Neurology
Education:
Medical School: University of Massachusetts Medical School
Residency: Duke University
Locations:
1520 Sunday Drive, Raleigh NC 27607 | (919)782-3456
4111 Ben Franklin Blvd. Durham, NC 27704| (919)782-3456
Dr. Wyant graduated Cum Laude from Duke University with a B.S. in Biology and Psychology with a concentration in Neuroscience and a minor in Spanish. She earned her MD in 2005 from the University of Massachusetts Medical School. From 2005 to 2008, Dr. Wyant completed a residency in pediatrics, and from 2009 to 2012, she completed a residency in child neurology, both at Duke University Medical Center. Between her general pediatric and child neurology residencies, Dr. Wyant worked as a pediatric emergency physician at Moses Cone Hospital in Greensboro, North Carolina, where she gained valuable experience in many areas of child neurology.
Dr. Wyant is a member of the American Academy of Neurology and the American Academy of Pediatrics. She is board-certified in Neurology with Special Qualification in Child Neurology.
Dr. Wyant joins Raleigh Neurology Associates as a pediatric neurologist who is fluent in both English and Spanish. She treats patients in both our Raleigh and Durham offices.