Raleigh Neurology offers remote / distance visits to diagnose and treat patients online through Zoom for Healthcare. Zoom is a secure app you can use on either your computer or mobile device that enables you to take control of your health by giving you remote access to your provider.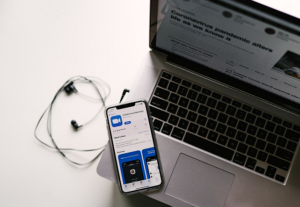 Televisits provide easy access to your provider if you have trouble making it into the doctor's office due to mobility or transportation issues, business schedule, or illnesses. Plus, it offers total convenience with complete privacy. To learn more about Zoom's privacy and security measures, click here.
You will receive an email with your Zoom invite information within 3 days of your scheduled telemedicine visit as well as text message 15 minutes prior to the start of the visit.  This text will also have the link you may click on to join the meeting directly.
Tips for your best Televisit experience:
1. Have a pen and paper available to take notes
2. Have medications assembled to be able to review
3. Please turn down any background sound such as televisions or radios.
4. On a cell phone, please choose to enable device audio.
5. Please be sure that your video is turned on or enabled.
6. For more information on joining audio or video, please click here.
7. You can also click here to test a Zoom meeting prior to your appointment.
Do you have an upcoming appointment?
If you or your child have an upcoming appointment with one of our providers and are interested in the possibility of a Zoom televisit as an alternative to an in-office visit, please notify us.  You may send us a message through our secure patient portal or call us at 919-782-3456 (please be advised, we are seeing increased call volume and you may experience longer wait & hold times if you opt to call) . We will be happy to see if your visit is appropriate for telemed and make the necessary updates.
We will bill your insurance company for the visit just as we would with a traditional office visit. Co-pays and deductibles may apply but will be billed.  As with a regular office visit, the actual patient MUST be present during the telemed visit for us to proceed.
Thank you.