Our team remains committed to doing our part to minimize the spread of the coronavirus (COVID-19). The safety of our patients and team members is of the utmost importance.
If you can answer "YES" to any of the following questions, do NOT enter RNA's buildings.  Please call 919-782-3456 for further advisement.
Do you have any of the below symptoms:

Fever?
Congestion?
Cough?
Body aches/Headache?
Loss of taste or smell

Have you tested positive for COVID in the last week?
Has someone you live with tested positive for COVID in the past 2 weeks?
Are you awaiting COVID test results?
Please do not bring additional people with you to your visit and anyone not essential to your visit may be asked to remain outside the building. 
We are not accepting unscheduled visitors at this time, including Drug Representatives and outside vendors.  If you are a Drug Representative and need to speak to someone regarding samples, please call 919-782-3456.  We are accepting sample drop offs at the rear entrance of our 1540 Sunday Drive building Monday through Thursday, from 9am-1130am and 1pm-230pm.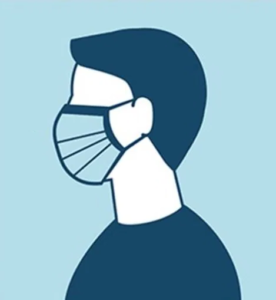 Anyone over the age of 2 years presenting to our offices is REQUIRED to wear a mask or face covering and keep it on for the duration of the visit.  If you are unable or do not wish to wear a mask, we certainly respect your wishes but due to an abundance of caution, we will have to reschedule your appointment.  We understand some may have medical issues that prevent this and we ask that you please call us to discuss options.  We fully realize this is not an optimal situation and thank you for your understanding and compliance.
All our locations are open from 8am-5pm Monday through Friday . Certain departments such as MRI, the Sleep Labs, and our Pain clinic may be accepting patients outside of these hours.  Telemedicine appointments are offered to patients where appropriate and we are happy to discuss shifting any routine, return, in-office visit to a telemedicine visit.  As all appointments are managed to allow for appropriate distancing and volume, this may mean you are offered fewer options for scheduling your appointments.  Our Customer service/phone teams are available to discuss your needs Monday through Friday from 8am to 5pm.
We encourage everyone in our community to take steps to minimize the spread of the virus. Data and other emerging information regarding this virus is updated regularly by the CDC.