At the time of your first visit in our office, we will collect your email address to have you sign up to be a member of our patient portal. You may decline this option if desired, but if at any time you would like to join the portal, simply email us at telehealth@raleighneurology.com for an invitation.
How To Change Your Email in the Patient Portal
Should you ever need to change your email address once logged into the portal, click "Account" in the top right of the window.  Select "Edit" to the right of your name, then choose "Security" and click "Change" to the right of your email address, as shown in the image below.  
You may also change your password, username, and security question in this same area if desired.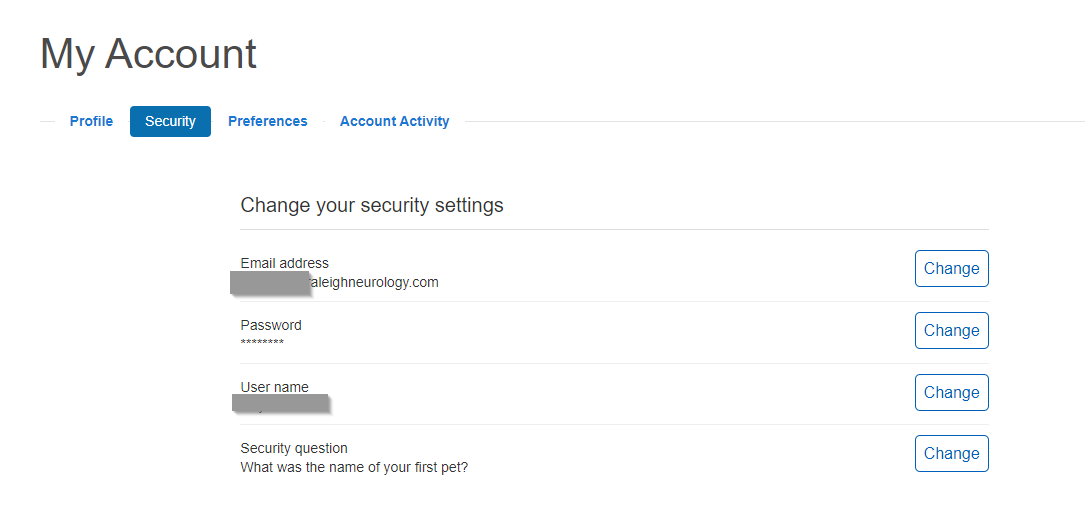 Additional How-To Guides
Please click the link to open the attached how-to guide for various tasks related to the patient portal!