Raleigh Neurology Associates has offered comprehensive neurological care in the Triangle area since 1983. In 2015, we added rheumatology to our service offerings to help address an underserved need in the community.  In August 2018, Dr. Shadani ended her practice at RNA and at that time, we were no longer able to offer rheumatology services. 
We are now pleased to announce that Dr. Mary Anne Dooley will be joining our RNA team in October of 2020. 
We are currently accepting patient information that will allow us to add patients on for Dr. Dooley once her clinic schedule is made available.  Please call us at 919-782-3456 for further information. 
Patient Story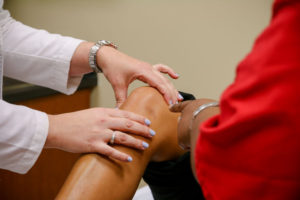 Proin commodo, urna ac consequat ullamcorper, magna est vestibulum sem, non convallis lectus nisi eget massa. Ut at metus lectus. Nunc porttitor tincidunt tellus. Vestibulum aliquam luctus metus. Cras nec ultrices tellus. Pellentesque sit amet nisi euismod, tincidunt eros vitae, gravida nibh. Aliquam non nisl et lorem dignissim eleifend. Integer bibendum ipsum ut arcu
Read More